SUMMER CAMP on ACTING, PHOTOGRAPHY and FILM MAKING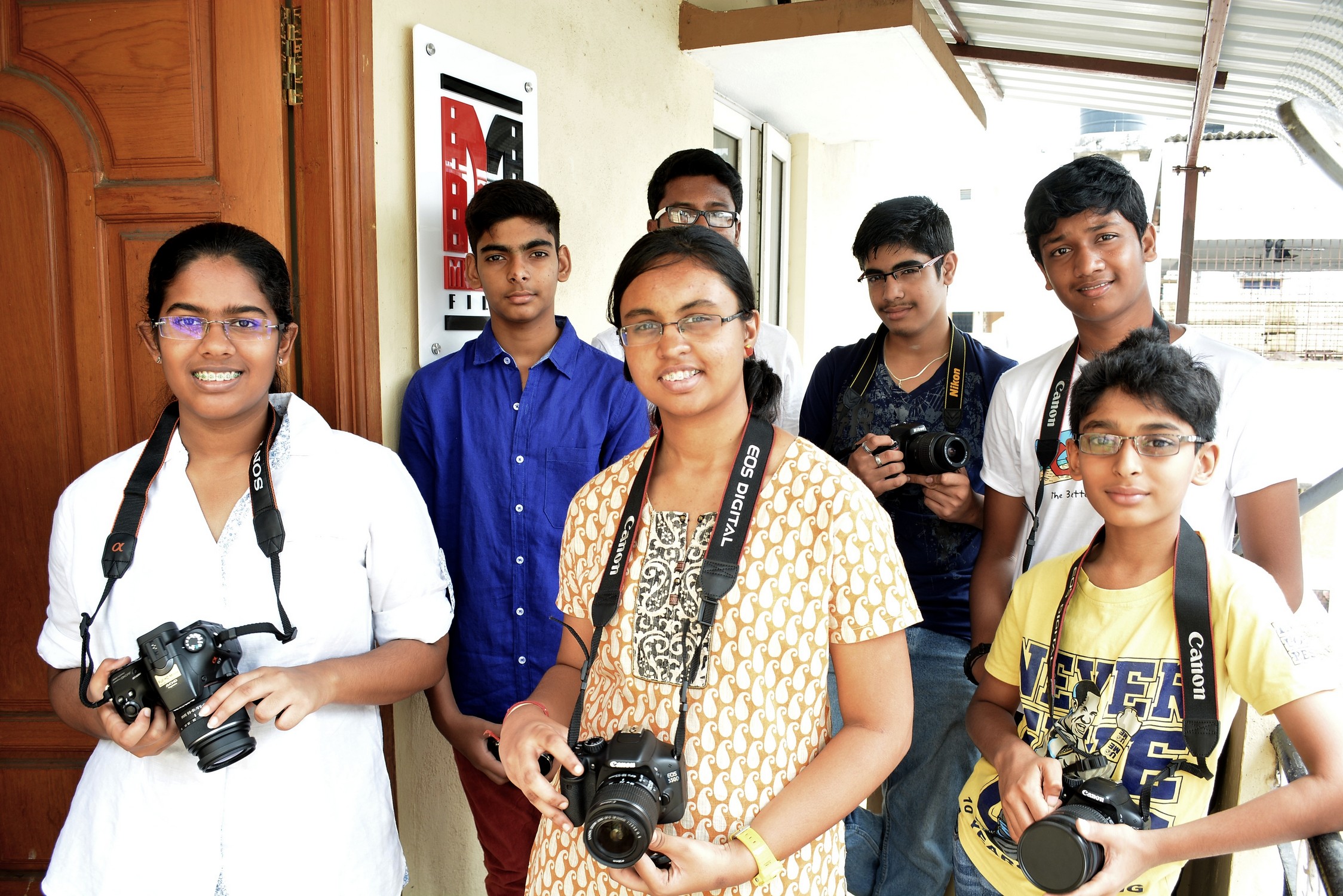 We are offering SUMMER CAMP workshops with weekly classes in ACTING, PHOTOGRAPHY and FILM MAKING !!! Open to kids of age 6 to 16.
Each workshop starts on Monday and runs for one week with daily classes. Students can take one, two or all three workshops.
Weekly batches starts on the following Mondays:
APRIL 23, 30
MAY 7, 14, 21
Timing::
FILM MAKING : 11 – 12:30 pm
PHOTOGRAPHY : 1 – 2:30 pm
ACTING : 4 – 5:30 pm
Each of the workshops have been designed and run by experienced professionals in the field. The workshops will be a great fun for the kids and they will learn a great skill.
————————–————————–———-
ACTING: Veteran actor Mr. David Solomon Raja (Katthi, Kirumi…/ Vijay TV serial OFFICE) will teach the kids Acting. Students will learn Acting through various exercises, games, visualization techniques, scene improvisation, method acting and character building. They will practice monologues and act in skits. Fees. Rs.4,000
————————–————————–———-
PHOTOGRAPHY: Students will learn features of Digital camera, Lenses, Controlling Exposure with Aperture, Shutter speed and ISO, Menus and Settings, using Aperture/Shutter/Manual Priority modes. They will learn how to take good portraits, landscapes and travel photos. Fundamentals of Editing is covered. Students should bring a Compact/DSLR camera. Fees. Rs.3,000
————————–————————–———-
FILM MAKING: In this exciting class, students will learn how to make a Short Film. Script writing, Shooting video with DSLR camera, Direction and Video Editing are introduced. As a part of the worshop students will write and shoot a short film. Students should bring a Compact/DSLR camera. Fees. Rs.3,000
————————–————————–———-
TESTIMONY FOR PHOTOGRAPHY CLASS: I enrolled for this course since i wanted to develop my knowledge about the camera and about photography, and I am very happy that I achieved this via the Photography summer camp @ Mirage Film Institute. i have discovered a new hobby/ passion which I can practice and develop. All the technical aspects like Aperture, Shutter speed, ISO etc were simplified a lot by Sam sir. The assignments were also fun to do. He gave us a lot of feedback on how to improve our photography and editing. At the end of these 5 days I am very satisfied that I have learnt something useful during the vacation and I hope to learn a lot more in the future.
Thanks a lot sir,
-Sneha. S (Plus 1 student)
=====================================
Discount of Rs.1000 will be given to students who register for 3 classes. Discount of Rs.500 will be given to students who register for 2 classes.
Only 6 students are admitted per batch on first come first served basis. Book early to avoid disappointment.
Call 9952099040 for registration.